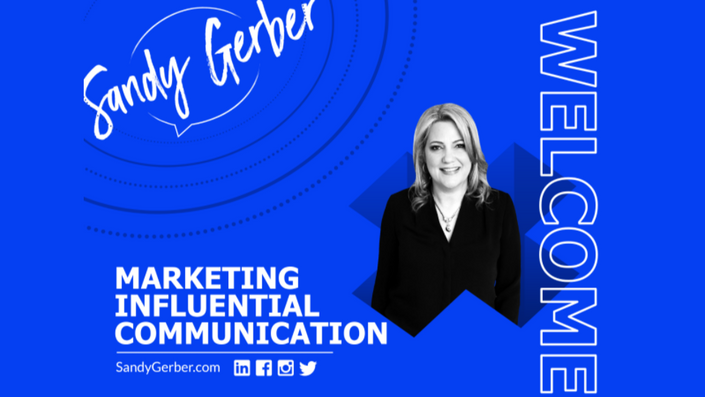 Marketing Influential Communications
How to Differentiate Using Your Marketing Messaging
I thought it would be helpful to you to outline WHY and HOW this course will help you to succeed in your business. Firstly, thank you for your time, focus and considering purchasing this course. I created this course purely to help business owners to succeed in their marketing without having to pay my big consulting fees. Over the past 20 years, I've found business owners need the most help with their marketing when they have a new business or their past marketing efforts have failed.
Please let me know if you have any other questions, you can email me at (info at sandygerber.com). I can't wait for you to experience the impact of this course. xo
The Marketing Influential Communications course is perfect for you if you want to:
Create sales messaging that is easy to say and remember
Use a step by step process to create your pitch messaging
Quickly identify what makes you unique and desired
Know who you want as your ideal customers
Know what people need to buy from you
Know and promote your customer results
Boost your communication and connection skills
Maximize your potential to succeed in business
Create rapport easily with strangers
Make good first impressions wherever you go
Be liked, respected and remembered
Get people excited about your products or services
Get people to easily refer your business
Motivate people to action with your words
Learn communication skills you can use immediately
This course is good for anyone who wants to improve their sales and marketing messaging to grow their business. The Marketing Influential Communications course teaches you to how to create your core marketing messaging that will help you to proudly talk about your business, make connections easily, motivate people to buy from you and attract your ideal clients.
What do you learn in the Marketing Influential Communications course?
The Marketing Influential Communications course utilizes decades of communication, marketing and sales expertise, the emotional appeal technique and body language skills to teach you:
How to differentiate your business
How to create your step by step marketing message
How to make your business desired by your ideal customers
How to be credible and needed by your customers
How to easily explain the passion driving your business
How to prove your expertise and results
How to use nonverbal communication to influence others
How to know what people need to buy from you
How to personalize your "pitch" for anyone
How to motivate people to buy with your words
How to quickly build rapport with people you meet
How to identify your listener's true motivations
Course Founded in Expertise and Science
The Marketing Influential Communications course was developed by Sandy Gerber, North America's communication expert using her 25+ years communication and marketing industry experience, motivational behaviour research and a decade of study in psychology, marketing, communications, sales and relationships.
Who should take this course?
This course is perfect for anyone who wants to improve their communication skills. Whether you are a new business owner, long term entrepreneur or working on transitioning to your own business, this course can help you to clearly know and say what you do and the results you create. My students tell me that after they take this course, they feel more comfortable talking about their business, more confident meeting new people, empowered to increase their sales results and excited to be asked the dreaded question, "What Do You Do?".
What Do You Get When You Enroll in The Course?
The course has eight video lessons and a 42-page workbook with exercises to reinforce the learning. Created and designed to minimize the time spent in the course, the lessons are rich with imagery, stories and step-by-step instructional training. You can choose to complete this course in one sitting (less than 2 hours) or complete it over a few days. Either way, you have the instruction and the resources to be an influential communicator at your fingertips.
Why Was This Course Created?
I created this course to help small business owners who are struggling with their marketing. Over the past ten years, while I was providing marketing strategy to some of Canada's well-known brands (Appleton Rum, Williams Machinery, St. John Ambulance, etc.) and speaking to hundreds of people at large industry events, I noticed just how overwhelmed people were with their marketing efforts. I would always get people asking for my services but I did not have an affordable solution for them – until now!
The Decision Drivers communication technique and the Influential Communications Mastery School were created to help people globally to succeed with their communications.
What is the communication technique, Decision Drivers?
Decision Drivers are the four emotional triggers people have to motivate action. One or two of these drivers steer your decisions in all aspects of your life. Your Decision Driver is formed from your life experiences to date and can evolve as your personal goals and life experiences change. It is very important to know what is motivating your potential customers to buy from you, so you can easily create your messaging to connect to them.
Ever notice how something that is compelling for you is not necessarily compelling for the person next to you? Ever notice how that same thing, cast in a different light, can suddenly appeal to you both? This is the power of Decision Drivers™. It's not manipulation, it's the ability to communicate in a way that other people can actually hear and understand.
The Decision Drivers™ technique for Influential Communication lays out four basic underlying emotional drivers that inform the decisions we make, the actions we take, and the way we communicate. By understanding the Decision Drivers™ and learning how to detect them in yourself and in others, you can more easily see another's point of view and adjust your messaging in order to motivate people to your desired action.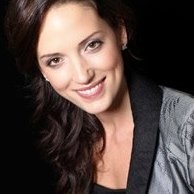 ""I'm only a few days in to the course and I'm already getting results. Using the easy exercises, I have my Core Message Statements, know the exact clients I want to pitch and got an article published in the newspaper from the messaging I created in this course! Thank you for making this so easy to learn!""
- A. Bran, CEO, Rex Design
Your Instructor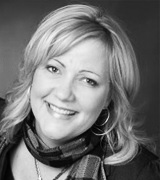 For over 20 years Sandy Gerber has revitalized marketing and messaging for companies of all sizes, including some of North America's most beloved brands. The visionary of the Decision Driver™ communication methodology and education products, Sandy is passionate about empowering businesses and teaching entrepreneurs how to market themselves effectively. She is the author of two books and the founder of three successful companies.
A discerning student of psychology and a certified Neuro-Linguistic Programming for Sales practitioner, Sandy promotes the power of emotional appeal through language. Known for her innovative, fun, and visual speaking style, Sandy has presented at conferences, corporate events, universities, sales trainings and mentor programs across North America and personally coached hundreds of people in effective communication methods.
In her Influential Communications online courses, corporate trainings and business consultations, she teaches entrepreneurs and business teams how to examine the motivations and behaviours of their customers and how to use that awareness to develop competitive brand strategies, craft unique marketing content, design effective sales tools, improve customer experience and communications, and motivate customers to act.
Understanding the value of mentorship, Sandy supports and volunteers with a number of organizations including the Board of Trade Leaders of Tomorrow Program, the Forum for Women Entrepreneurs, Bridges to Community, and ME to WE. She also offers Influential Communication course scholarships and contributes to multiple charities and organizations annually.
Frequently Asked Questions
When does the course start and finish?
The course starts now and never ends! It is a completely self-paced online course - you decide when you start and when you finish.
How long do I have access to the course?
How does lifetime access sound? After enrolling, you have unlimited access to this course for as long as you like - across any and all devices you own.
Do you have other courses that can help me?
Yes, I do, thanks for asking! I provide a Personal Influential Communications course for people who want to improve their communications in their relationships. Many of my students prefer the Influential Communications Mastery course as it includes BOTH the Personal and Marketing Influential Communication courses. If you are looking for an accelerated option with accountability, I also offer The Mastery Coaching program with weekly coaching calls and I personally provide feedback to you on your homework. Lots of options, swing by sandygerber.com for all of the details. :)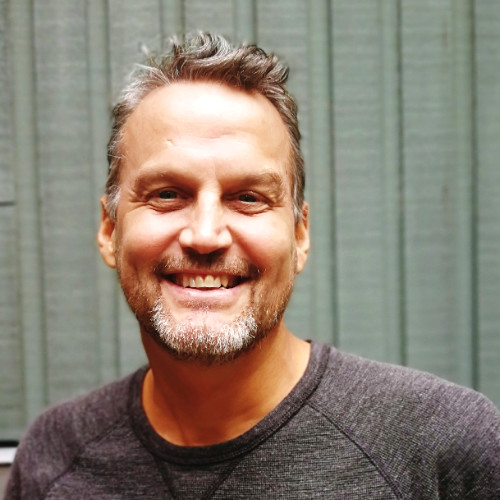 "We attended Sandy's talk at a conference 6 years ago and started to follow her on LinkedIn. She offered a webinar around her marketing messaging strategy that we attended and gave away so much great information without pressure. She was smart, personable and competent, so when we needed marketing advice, she was the go-to person."
- R.Cullingworth, Co-Founder, ProDio
Why is this course so affordable?
I made this course very affordable because I'm on a mission. My mission is to empower people to communicate more effectively in their business and in life. I want to improve the way we communicate with one another for generations to come. Imagine a world where we all communicate clearly, with understanding, empathy and influence!
I believe it can happen, but it starts with you.
This course with its valuable information, professional imagery and 42-page instructional workbook is valued at $789 but is available right now for only $279! (yes, that's not a typo)
I invite you to step into this experience.
I promise your marketing communication will never be the same again.